Lululemon (LULU) is up 30% y/y and has been increasing. In a conversation with Nicole Petallides on the TD Ameritrade Network, Amber Focault, Strategist and Head of Products for Cardify and Chris Wang, Research Director of Runnymede Capital Management, discuss the future of Lululemon as well as other retailers with high customer enthusiasm and brand loyalty such as Nike (NKE) and Under Armour (UAA). While Lululemon's sales may decrease after the full reopening of the U.S. currently, Americans are eager to get out and spend money. At present, Lululemon's average basket size is at a rich $250 per customer. Tune in to find out more.
While Lululemon is one of the best run apparel companies, it has challenges ahead as its revenues are expected to decelerate from +71% in the 1Q to +33% in the 2Q and just +16% in the 3Q. While this is still growth, the stock is currently trading at 49x 2022 earnings and 40x 2023 earnings. Furthermore, investing behind the digital business and the Mirror opportunity may also put a bit of near term pressure on margins.
In the long term, it is still a solid company with a strong slate of innovation for 2021, a growing men's business, continued international growth and a footwear launch in 2022. We would look for a better entry point for investors in the next 6-12 months.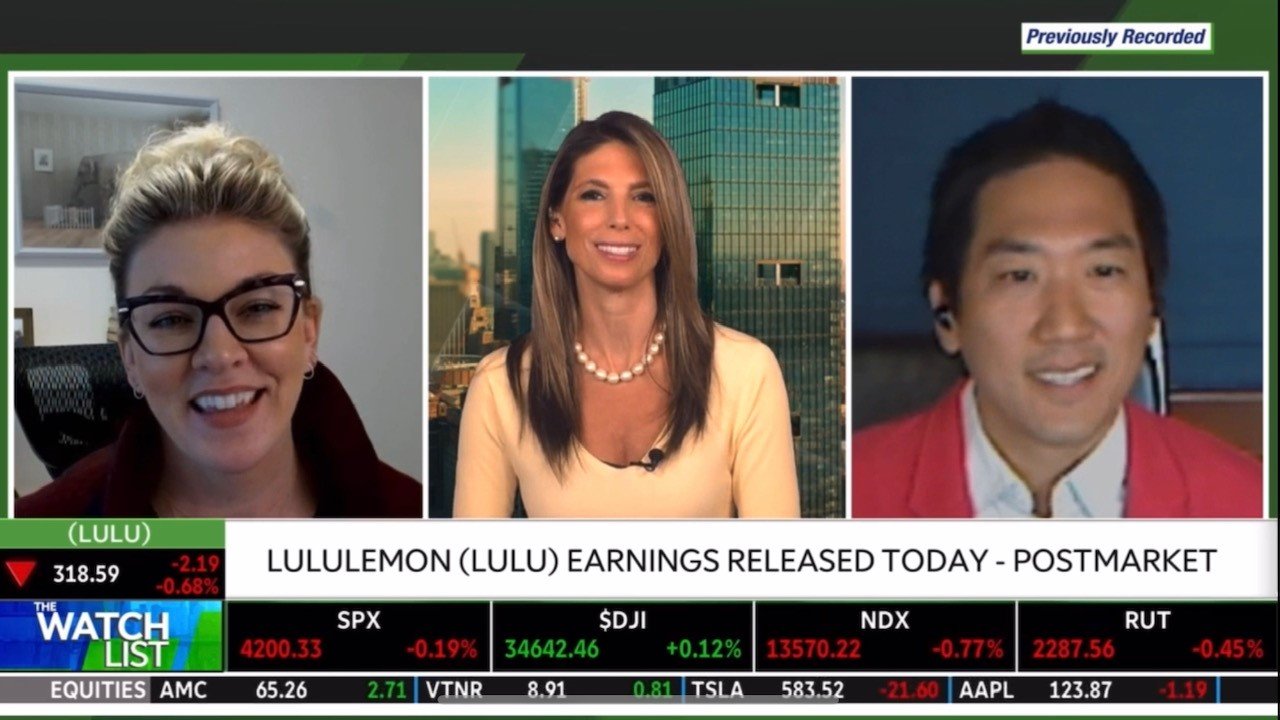 Are you bullish or bearish on Lululemon?