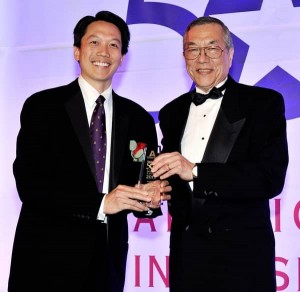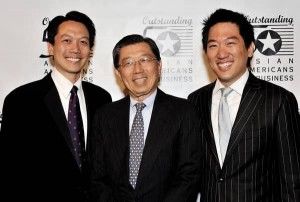 Morristown, New Jersey – Andrew Wang, an owner and Senior Vice President of Runnymede Capital Management, Inc., has been named among the "Outstanding 50 Asian Americans in Business" of 2013 by the Asian American Business Development Center (AABDC).  Notable figures in business and politics, as well as civic leaders, will honor the outstanding business owners, professionals and corporate executives in a formal dinner ceremony on Wednesday, June 19, 2013 at the Cipriani Wall Street in New York City.  The presenters of the awards will be Ambassador Dnyaneshwar M. Mulay, the Consul General of India, and Indra Nooyi, Pepsico's Chairman and CEO. 
The 12th annual AABDC awards program aims to recognize successful Asian entrepreneurs and promote the development of business talent and leadership among Asian American corporate executives.  The "Outstanding 50 Asian Americans in Business" awards have cumulatively honored more than 500 successful Asian American professionals.  The award committee identifies and selects individuals with outstanding leadership, vision and accomplishments who have built a successful business or who have distinguished themselves in their community.
"I am honored to be selected as part of this esteemed group of business leaders," said Andrew Wang. "Further, I believe this event marks an important opportunity for members of the Asian American community to work together and support one another."
Over the past 15 years, Mr. Wang has established himself as a trusted investment advisor to institutions and individuals by offering attentive service and putting clients' interests first.  He has been a featured speaker at industry conferences on a variety of financial topics and quoted by the financial press.  Runnymede Capital Management has a unique history of protecting clients from "financial hurricanes."
For additional information on Runnymede, its services, and the "Outstanding 50 Asian Americans in Business" Awards, contact Andrew Wang.
About Runnymede Capital Management
Runnymede, founded in 1993, is a New Jersey-based, employee owned, SEC registered investment advisor that manages separately managed equity and bond portfolios for clients including captive insurance, Taft-Hartley, public fund, foundation, corporate and private clients.  The firm is renowned for its experienced team, proprietary research and disciplined investment process which has successfully served clients over many market cycles.
About the Asian American Business Development Center
Established in 1994, the Asian American Business Development Center, Inc. (AABDC) is a 501(c) (3) non-profit organization whose mission is to assist Asian American businesses to strengthen their capacities to compete in the mainstream marketplace, to expand business opportunities and to promote greater recognition of Asian American businesses' contributions to the general economy.