Andy Wang returned to The Watch List with Nicole Petallides to discuss financial markets and stocks.
Resilient Stock Market Moves Higher
With a decoupling of fundamentals and market prices, we need to be cognizant of speculation versus investing. One way to control risk in this liquidity driven environment is to focus on sectors like consumer staples, healthcare, and technology that have better earnings visibility this year and in 2021.
Food at Home Trend Continues
The grocery store has become the most essential of stores in the current COVID-19 environment. Grocers are considered essential business in every state. As one of the largest grocers in the United States, Kroger (KR) is well positioned to benefit from continued increased spending on food at home. We believe that consensus estimates reflect the change in consumer behavior of less eating at restaurants and more eating at home to last through Q2 but could continue for longer.
Customers are going to the grocery store less frequently but increasing weekly spend. This favors one-stop shopping at stores like Kroger that sell groceries, gas, and pharmacy products. The stock trades at 13x next year's EPS forecast of $2.47. Investors should keep an eye on costs as food retailers, including Kroger, have cited increasing costs to keep shelves stocked and employees and customers safe.
Recession Proof Pharmaceuticals
Today, Bristol Myers Squibb Co (BMY) reported adjusted income of $1.72 per share on $10.8 billion in sales for its first quarter, beating by earnings estimates. Company management reaffirmed EPS guidance of $6.00-$6.20 and expects $40 billion to $42 billion in sales. Drugs Opdivo, Eliquis, and Revlimid all came in ahead of consensus.
The company benefited from consumers stocking up on medicines in the quarter due to the pandemic, increasing its sales by around $500 million. The stock currently trades at 9x next year's EPS forecast of $7.32.
Investors should note that 2020 and 2021 guidance assumes the peak impact of the COVID-19 pandemic on BMY's business occurs in 2Q20, a return to a more stable business environment in 3Q20, and minimal impact from 4Q20 onwards.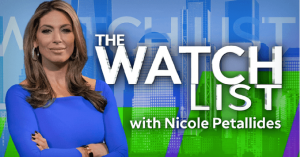 What sectors do you think are benefitting from the current environment and economy?