The Presidential election is just 26 days away and many investors are worried about the implications to their investments. While we know that polling isn't perfect, former VP Joe Biden is leading national polls and is well ahead of where Hillary Clinton was four years ago. A lot can happen in four weeks, but if Joe Biden wins the election, will his policies mean higher taxes and potential big losses to your investment portfolio?
Stay the course
First of all, we would caution against making any dramatic changes to your investments. While elections and a change of administration can bring uncertainty, it has never created a market crash on its own. Even the 2000 election that was held up in the courts only brought a mild correction and that was more due to the weak economy. Here is a chart of the election outcomes from Presidential elections.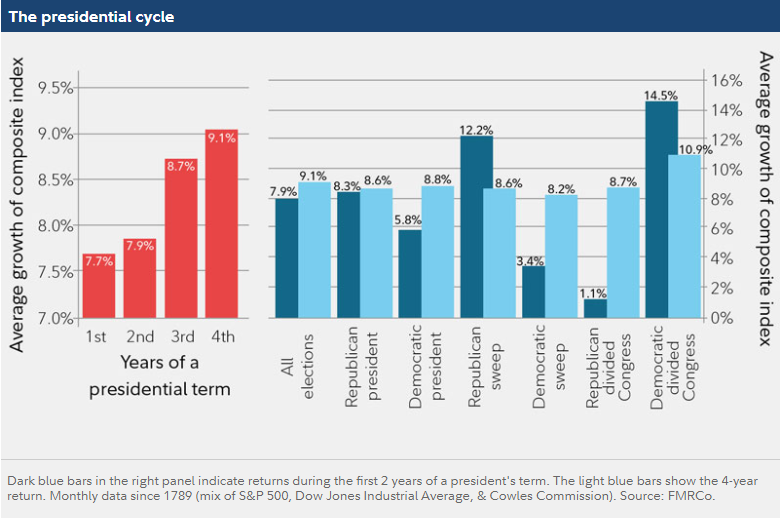 Biden and Policy
There is the potential of a blue wave ahead where the Democrats win the Presidency and take the Senate (though likely a small majority). Would it mean a huge tax increase to individuals and corporations?
Recently Goldman Sachs looked at Joe Biden's proposed policies and showed the potential impact on S&P earnings. First of all, they do not expect Biden to be able to roll back corporate taxes on day 1. They actually think that the corporate tax rate will be increased in 2022 and by only 4%, not 7%. While this is a negative, trade policy and infrastructure spending would more than offset this to a net positive to S&P earnings in 2021 and 2022.
The year ahead
While we don't know who will win the Presidential election, here's what we do know.
First, monetary policy will remain very accommodative. The Fed has already stated that they will leave rates near zero through 2023 and some Wall Street firms believe it will be until 2025. Easy money is typically good for stocks and risk assets.
Two, the economy should continue to recover from the COVID lows of the past spring. This means that earnings comparisons will be very easy for much of 2021. In the 2nd and 3rd quarter of 2021, S&P 500 earnings growth is expected to be over 100% year over year!
Three, valuations remain attractive given extremely low interest rates. The market is very logical and multiples have been expanding this year despite significant economic challenges. Again, this is largely a function of ultra low interest rates. In 2021, earnings will be stronger and prices could continue to rise leaving multiples flat.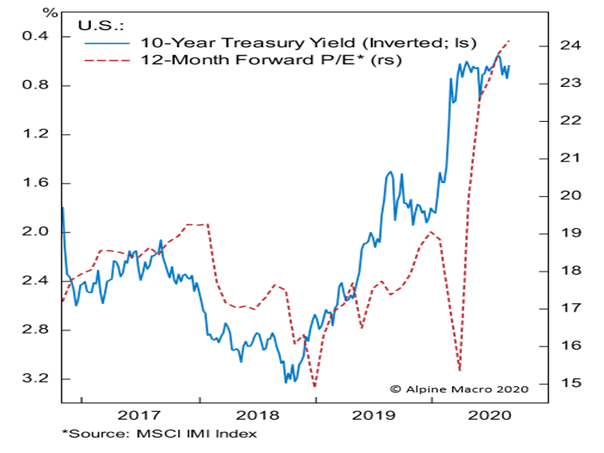 Given this backdrop, we don't see a strong argument for dramatic actions for your investment portfolio. While the next President certainly will have impact on the margin, the economy and stock market should be good in the year ahead regardless of who resides in the White House.


Photo credit:"Vice President Joe Biden visit to Israel March 2016" by U.S. Embassy Jerusalem is licensed under CC BY 2.0