Consumer spending is considered the driving force of the US economy. While household balance sheets are thought to be in solid shape, consumer confidence has been slipping since April 2021 as stimulus checks were spend quickly and inflation picked up every month.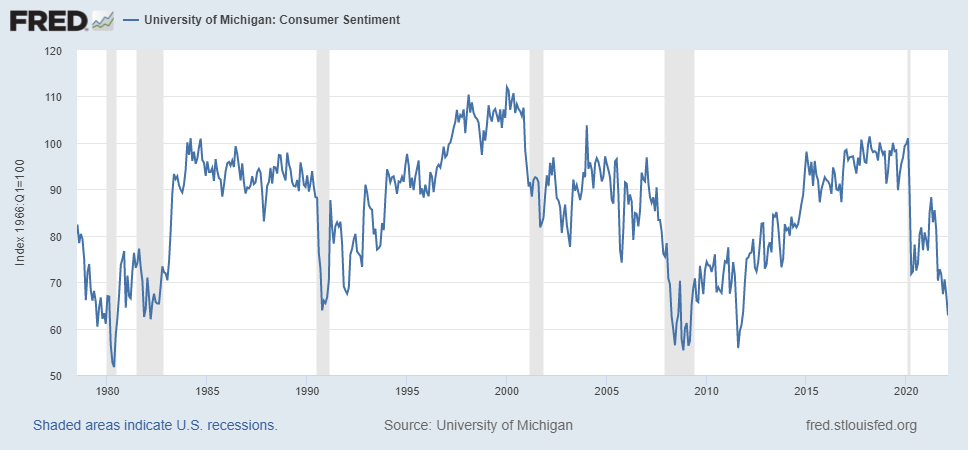 Consumer sentiment is at levels that we haven't seen since 2008 (Great Financial Crisis) or 1979 (the second Oil Shock).
The consumer is clearly facing stiff headwinds in 2022. Thanks to the Russian invasion of Ukraine, gas prices shot up above $4/gallon across the US. In just a few months, 30-year mortgage rates have gone from 3% to over 5%.
Inflation and now declining stock prices are putting a huge dent in consumer confidence. Sharply declining confidence has typically coincided with a recession. With the inverted yield curve and poor consumer confidence, a recession may come sooner than expected.
The Runnymede investment team sounded the Financial Hurricane alarm in our quarterly conference call on April 6th, 2022. This is a time to protect assets ahead of the risks on the horizon.
Here is a clip from our quarterly conference for clients: