This is the time of year when you are bombarded with articles about New Year's resolutions and how to actually keep them.
You may resolve to spend less. To save more, especially for retirement. To help family members handle money more effectively. To reduce stress. To eat better and exercise more.
Here are some unique financial tips to help you get off to a great start in 2017.
1) Just say no to load mutual funds
A couple of years ago, I wrote a blog post about this topic and it still stuns me when I meet anyone that is invested in a load mutual fund, which is a fund where you are charged additional fees upon purchase or sale of the fund.
In today's financial markets, there is no reason to pay a load fee unless you want to pay for your broker's new boat. I just met with a prospect who was paying his advisor a 2% management fee plus his investments were in front load mutual funds charging 5.75%!!! What a ripoff!
Princeton University professor Burton Malkiel advises, "In no event should you ever buy a load fund. There's no point in paying for something if you can get it free." I wholeheartedly agree with Malkiel and if you don't know if you are being ripped off by load fees, please send us your portfolio for a complimentary review and we can tell you all the fees that you are paying.
2) Shop smarter on Amazon
You may not know that Amazon has dynamic pricing that changes constantly. Prices just don't change on a daily basis but as often as every fifteen minutes. While this doesn't make much of a difference on low priced items, you should certainly be more cognizant on larger purchases. I recommend using a pricing tracker like camelcamelcamel.
Here is an example of an iRobot Roomba vacuum cleaner that usually sells for $600 but if you are patient, you should never pay this price. Today's price is 28% off retail and saves you $170!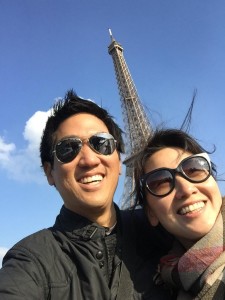 3) Time to visit Paris
2017 is going to be the year to dust off your passport and travel abroad. The strong US Dollar is making international travel cheaper by the day. If this trend continues into 2017, it will be a boon for US travelers vacationing abroad. The Dollar is almost on parity with the Euro and is at its best level since 2002. Since 2014, the Euro has fallen by close to 25%. If you were thinking about visiting the Magic Kingdom, you should price compare with Euro Disney to see if there are better deals. Another smart destination is Mexico. The Mexican Peso has fallen 17% in 2016 and is down 42% since 2013. Tacos are on sale big time south of the border! Don't worry, you can fly over the new wall.
4) Save money for college with Upromise
As a father of a 4-year-old, I worry about the cost of college for my daughter. Fortunately, I found an incredible way of saving money by spending money (smarter)! By shopping with Upromise and using their credit card, you can save 10%+ with most online retailers not named Amazon. I don't know why 100% of my friends with kids wouldn't use this option for some of their online shopping. There is zero cost to you and you put money away for your child's education. It's a slam dunk for college savings. In the first year, I saved over $1,800 in my daughter's 529 plan by simply shopping via Upromise.
5) Cut the cord
Time to kiss cable goodbye. My household cut the cord on Comcast over 2 years ago and we haven't looked back. Our savings is roughly $150/month. If you are an Amazon Prime member, then you should definitely go for Amazon Fire TV where you get all of Amazon streaming services included in your membership. Add on Netflix and you have all the content that you need. Netflix is cranking out original content that is far superior to network TV – check out the OA, Narcos, Stranger Things, Daredevil and Master of None.

Please leave a comment if you would like to share your new year's resolution for the next year.
"Save Money" by 401(K) 2013 is licensed under CC BY-SA 2.0
By