In a recent appearance on Schwab Network's the Watch List with Nicole Petallides, Chris Wang provided expert insights and analysis on the intriguing market response to AutoZone, Inc.'s (NYSE: AZO) earnings report. Despite beating earnings expectations, AutoZone's stock experienced a drop in value as same store sales growth fell short of expectations.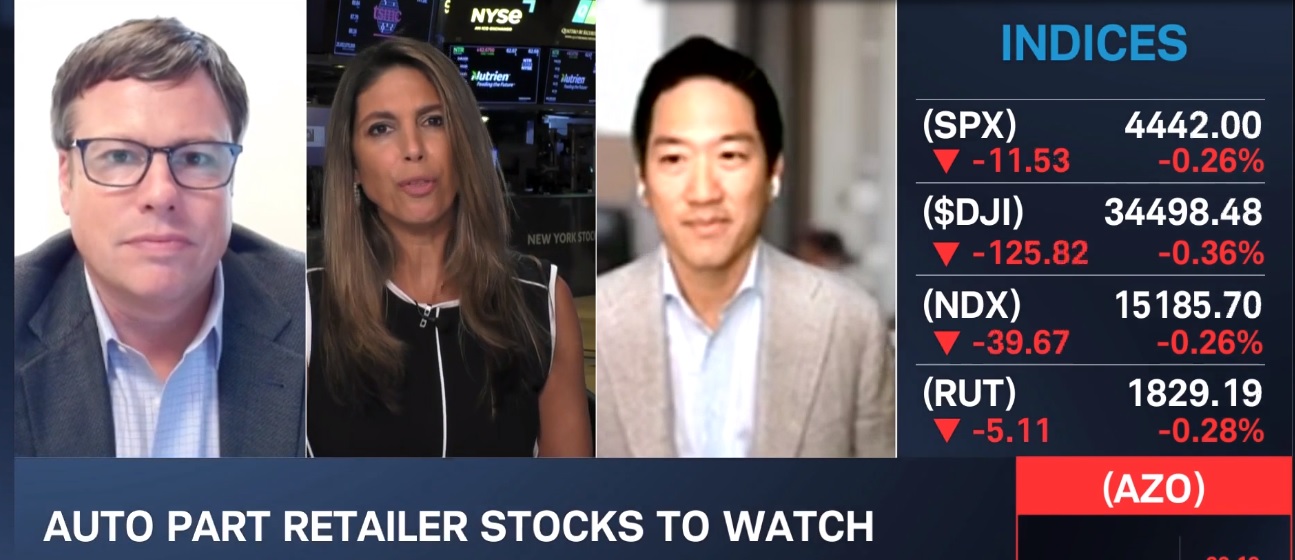 Autozone
a good defensive investment as the majority of auto sales parts (over 80%) are non-discretionary
demand is relatively inelastic, allowing the company to pass through inflationary cost pressures
industry tailwinds – aging vehicles, improving miles driven, limited supply of new vehicles
DIFM (do it for me) same store sales slowed to just 2.1% – weakest growth since 2020; grew 30% in 2Q22
AZO isn't cheap trading at 17.5x forward earnings: peak was 20x in 2022
Domestic same store sales missed expectations at +1.7% vs +2.4% street. The DIFM business (26.8% of sales) has been gaining share in the highly fragmented DIFM market but sales slowed to a paltry +1% and have been growing double digits for the past couple of years.
Strong free cash flow and limited capital intensity translate into massive share repurchases. They bought back $1 billion in stock in the quarter; they have bought back 90% of shares outstanding since 1998!
Recession resistant business – in the GFC, their worst same store sales was a -1.5% in 1Q2009 and that rebounded to +6% the next quarter. They actually grew earnings by 17% in 2008 and 2009. Their larger DIY exposure relative to peers (roughly 73% of sales) should prove to be more defensive in a recessionary environment. They should also continue to benefit from industry tailwinds – maintaining older vehicles (avg vehicle age of 12.2 years), improving miles driven, and a limited supply of new vehicles (and potentially softening new vehicle demand even if supply improves; declining affordability).
Increased EV penetration is a longer-term headwind for the industry; EVs require less maintenance & have fewer parts.
Are you bullish or bearish on Autozone?